It's time to move, it's time to meet, it's time of exchanges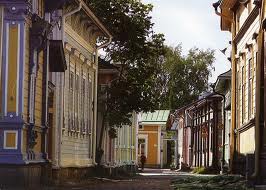 Time for a new meeting with partners of the project is coming. It's the beginning of a new year of power endurance and tight deeds for education needs.
Our Host will be this time our partner from Finland. This is a country quite unknown for South European countries. Therefore we can have time during 4 days to get in touch with Finnish people and learn about its culture and peoples. Its education, democracy and civil society show as an example of good governance, equity and high standards of social development.
All the Spanish team will definitely benefit from this attempt to know an advanced society and its social and educational achievements.
Our stay in Rauma (Finland) will last from the 25th to 29Th January.